Among my peers, I have noticed an  increase in the consumption of meat, meat, meat. It has certainly become trendy to use the 'farm to table' idea to sell certain dishes and meat has definitely been on the plates. It is cool and hipster to order ANYTHING with bacon, pork belly, fois gras, sausage, charcuterie, you name it. These foods instantly upgrade your plate from boring to wow. Baconry has almost become a sport in my town.
People feel a tad bit healthier and secure in eating these things if they are 'local' or 'organic'. These meats get rationalized heavily on the notion that grandma ate them and yes, there are probably not a long list of ingredients in them. However, there are is a long chain of saturated fat in them that doesn't get any healthier by making them in house or only 5 green miles away. These people feel isolated from the health consequences because the food is organic or has a culinary focus.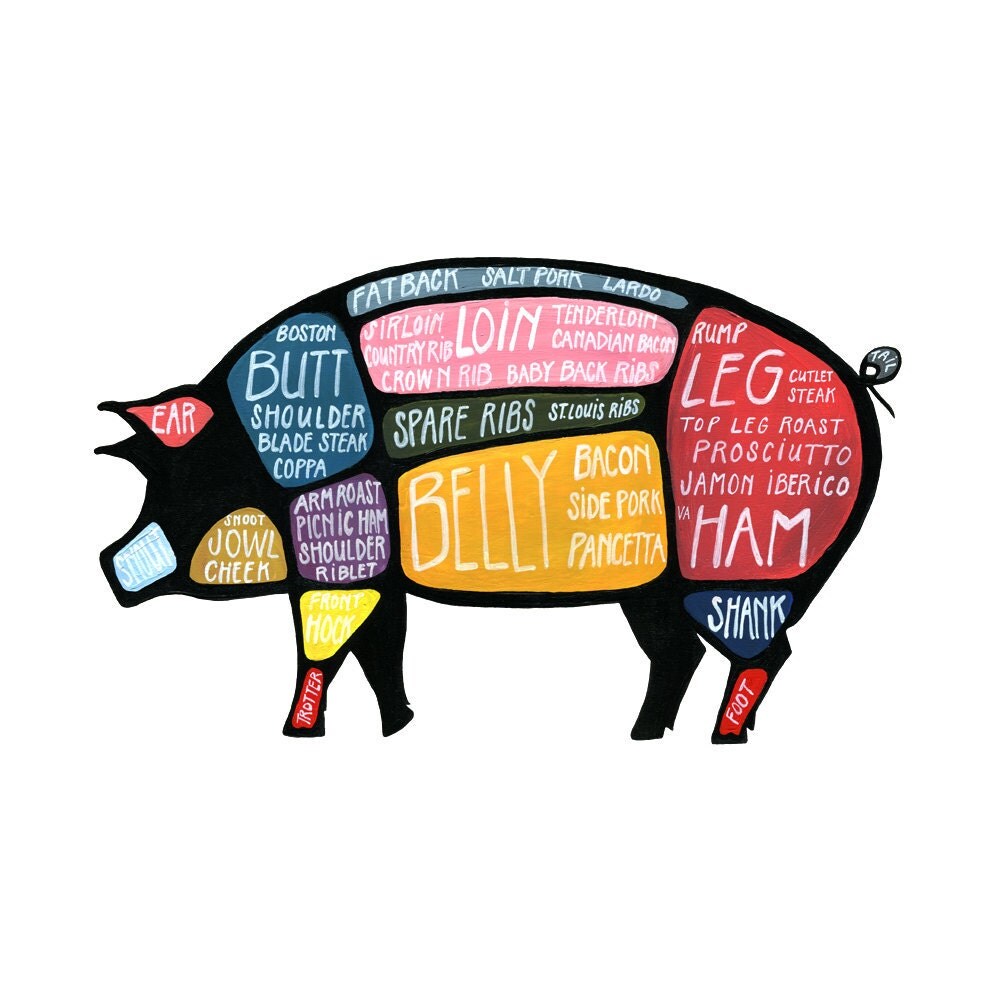 My very health minded peers (and even myself) I find falling into this rationale that, hey, at LEAST it's local. That's got to count for something, right?
Why should you avoid meat high in saturated fat and processed meat? Very simply and broadly, they hurt your heart and can lead to cancer. Boom. Reason enough. I won't bore you with the biochemistry but the facts are there and they are very real.
Random: Another common saying I hear is that 'at least it's a REAL cheeseburger, and not fast food'. I agree, but this completely depends on what that real cheeseburger is made out of and how big it is. It also depends on how big or small that fast food burger would have been. When you are comparing a 3/4 lb. 80% lean cheeseburger made with Roquefort or brie and 'local' thick cut bacon to a Wendy's Jr. Cheeseburger, you are speaking in two different languages.
Is it better to eat all organic, but in high saturated fat and 700+ kcals local cheeseburger? Or a Wendy's sensibly sized cheeseburger that clocks in at 350 kcals? I can't give you the answer. It all depends on the rest of your diet or what you did that day. Personally, I believe in moderation either way.
My ultimate point is that just because  a trend is happening and seems natural or groovy, you may not want to jump on the bacon bandwagon. The same can be said for not eating gluten or grains. Particularly in light of the recent red meat study just published, people should pay more attention to what they are putting in their mouths.  I do feel red meat can have a place in your diet however, limit it to lean cuts and try not to exceed 18 oz. per week. I believe this is highly achievable.